About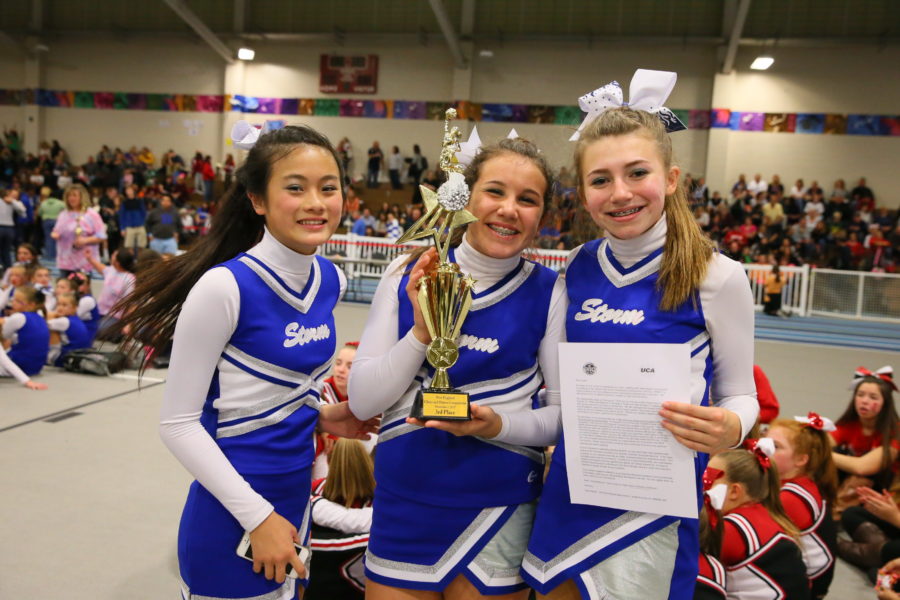 The Reggie Lewis Center is the number one track facility in the United States. The field house, which has over 100,000 square feet, seats 3,000 spectators and will enable you to sit with your cheerleading teams in comfort. The separate warm up area is the size of three full basketball courts.
Our competition has been the most successful one in New England because it is low stress and places the emphasis on fun! Every squad will win a trophy, and there will be no more than seven teams in any given division. As technology allowed us to recently pioneer, the oral critique of your team's routine will be emailed to you immediately following their performance by DJ Justin O'Hallaran.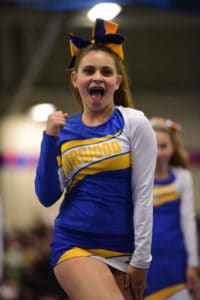 Our goal is to offer as level a playing field as possible by allowing teams of similar sizes, ages and presenting similar skills to compete against each other. We hope teams will enjoy facing squads from outside their individual leagues and sharing their particular styles with each other.
Over 140 cheer and dance teams competed in our last competition and we look forward to having a similar turn out this year. The competition will include the following divisions: Rec cheer, Club cheer (competition-only rec teams), College cheer, and Dance and Step Divisions at all levels including High School and College.
Each team will have the opportunity to warm up their stunts, pyramids and tumbling prior to the competition and have them checked out by a safety judge. This will be done during a four minute time frame on a matted section of floor. Dance teams can warm up on the performing surface they have chosen to compete on (Marley floor or cheer mat). Tentative check in, practice and competition times for each division can be seen in the "Projected Registration, Warm-up and Competition times" form. Our web page will provide a listing of your team's exact arrival time, practice, competition and awards time by Friday, November 10th.
Please find details on the day, including divisions, competition guidelines and specific explanations of how to register your team in our "Greeting to Cheer Coaches and Coordinators" and "Greeting to Dance Coaches and Coordinators" forms.
Any questions can be addressed to Andy Yosinoff at yosinoff@emmanuel.edu or Lisa Moskow at Moskow_lisa@yahoo.com.